Private Office for 5 at SpherePad San Francisco
1714 Stockton Street, #300, San Francisco, CA 94133
Front Office with Windows | 200 sq ft
Private office with desks for 5 people Available month to month.
SpherePad San Francisco
1714 Stockton Street, #300, San Francisco, CA 94133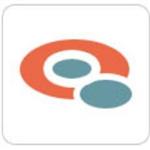 About SpherePad San Francisco in San Francisco
Coworking
Entrepreneurial, creative, techy vibe shared environments, with mostly open floor space and some private offices. Community and networking a big draw.
SpherePad on Stockton in San Francisco is an ingenious coworking space filled with creative minds. Offering shared working space, work stations, event space, and private offices with a focus on building community rather than working in isolation. Coworkers at SpherePad come from an array of professional backgrounds including: freelancers, entrepreneurs, designers, web/software developers, consultants, marketing professionals, artists, and more. SpherePad also offers a virtual mailing system allowing members to see and control their mail from anywhere in the world. SpherePad believes in promoting the success of individuals by providing a collaborative and cost efficient working environment.