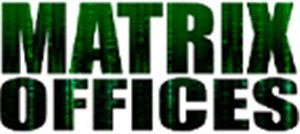 Matrix Offices
18 Bartol Street, San Francisco, CA 94133
10 Followers
Work in a boutique historic office building with lots of natural light that will inspire you.
We are located on the border of the Financial District and North Beach behind a 3 Michelin Star restaurant. We are short walk from the Bart Station, Ferry Building and Muni stops (100 transit score). With a walking score of 99 you know there are amazing lunch spots close by.
We have striven to build a creative and supportive environment that allows you and your staff to work hard and get things done but without all the seriousness. We are a small boutique building so casual is our vibe and very opposite of a corporate and even traditional start up environments.
Amenities & Services at 18 Bartol Street
Coffee/Tea

Furnished

Parking

Print/Scan/Copy

TV/Monitor

Video Conference

Whiteboard
Matrix Offices
18 Bartol Street, San Francisco, CA 94133
Community Matrix Offices in San Francisco
10 People favorited spaces at Matrix Offices in San Francisco
10 followers at Matrix Offices in San Francisco
michael hernandez, Carlos Luis Pujol Pena started following 8 months ago
Gazi Mahmud, Duane Harris, Ela, Trent Matthias, Kiki Nyagah started following one year ago
Jennifer Pumpetch, c. riedl, Elena - Product Innovator @LiquidSpace Luneva started following 2 years ago