4 people favorited this space
Event Space for 40 at Greystone Hotels
334 Mason Street, San Francisco, CA 94102
|
Mid Market
Flexible meeting space for up to 40
551 sq. ft. of flexible space, our Oxford room located in the King George Hotel can be setup in any style to suit your needs
| | | | | | | | | | | | | | | | |
| --- | --- | --- | --- | --- | --- | --- | --- | --- | --- | --- | --- | --- | --- | --- | --- |
| | 6AM | 7AM | 8AM | 9AM | 10AM | 11AM | 12PM | 1PM | 2PM | 3PM | 4PM | 5PM | 6PM | 7PM | 8PM |
| | | | | | | | | | | | | | | | |
| | | | | | | | | | | | | | | | |
| | | | | | | | | | | | | | | | |
| | | | | | | | | | | | | | | | |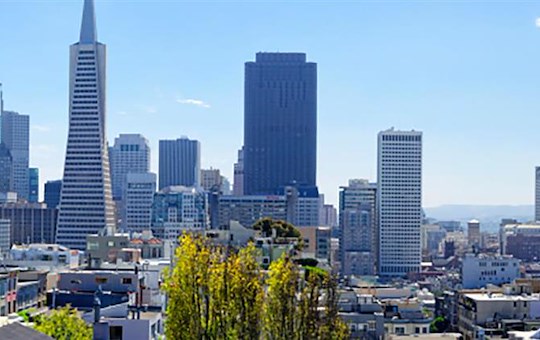 As tech companies and new restaurants move into this formerly gritty neighborhood, this centrally located neighborhood is thriving
About Greystone Hotels in San Francisco
Private Business
Larger more cost effective space from a desk to a floor and conference rooms shared with the host company and a few others. Find synergies and a culture fit.
Experience exceptional service at The King George Hotel, a Greystone Hotel. Located just steps from Union Square, the historic King George Hotel offers a European-inspired ambiance and exceptional service. This charming boutique hotel, built in time for the Panama-Pacific International Exposition of 1915, features all of the modern travel amenities like free Wi-Fi, business and concierge services, and valet parking. Relax in beautifully renovated rooms with a blend of contemporary décor and vintage accents.

Table Rental (JP Morgan Conference)
$816/day‑pass
4-Top Tables available for day use during the JP Morgan Conference in Union Square.
View Details