Greystone Hotels
334 Mason Street, San Francisco, CA 94102
4 Followers
New for 2018, our space is completely remodled for your meeting needs in Union Square, San Francisco. Approx. 550 sq ft are available for classes, meetings, auditions, and many other uses. A wide variety of set ups are available, accommodating up to 40 people. Space includes 62" HD display for A/V needs, and complimentary Wi-Fi. Positioned in the Union Square neighborhood of San Francisco, our location is close to many public transportation options, including SFMUNI and Bay Area Rapid Transit. Enjoy a drink in our lounge and a meal at one of many surrounding restaurants, appealing to a wide variety of budgets and palates. Catering can also be arranged for a working meal. Need the space for more than one day? Sleeping room packages are available for groups and individuals. Our renovated rooms offer clean comfort for all guests, please inquire with our Sales Department.

Flexible meeting space for up to 40
Starting at $870/day
Event Space for 40
Show Prices
$163/hour
$489/half‑day
($122.25/hour)
$870/day
($108.75/hour)
551 sq. ft. of flexible space, our Oxford room located in the King George Hotel can be setup in any style to suit your needs
View Details

Table Rental (JP Morgan Conference)
$816/day‑pass
4-Top Tables available for day use during the JP Morgan Conference in Union Square.
View Details
Amenities & Services at 334 Mason Street
Space Types at 334 Mason Street
Event Space
Meeting Space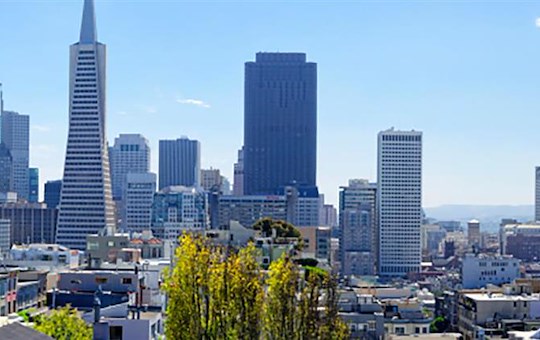 As tech companies and new restaurants move into this formerly gritty neighborhood, this centrally located neighborhood is thriving