357 people are looking at this space
Event Space for 80 at Atelier
Event Space - Universe (evenings!)
*** The event space is only available for groups of 80 people during the evenings (after business hours!). During the day we only offer capacity for 20 people!!! *** The event space is a beautiful multifunctional space of approx. 650 ft2. It's ideal to host networking events, panel discussions, presentations, workshops, pitch nights or product launches. We have all the necessary A/V equipment, whiteboards and furniture to make your event a success! Different set-ups are possible: - 40+ regular chairs (U-shape, theater...) - 4 high top tables + black linen & 16 bar stools (ideal for receptions) - 10 short bar stools - 2 coat racks - Fully equipped bar ... In addition to the event space, there are restrooms, a kitchen, and indoor/outdoor common areas. Please note that the boardroom is wheelchair accessible.
6AM
7AM
8AM
9AM
10AM
11AM
12PM
1PM
2PM
3PM
4PM
5PM
6PM
7PM
8PM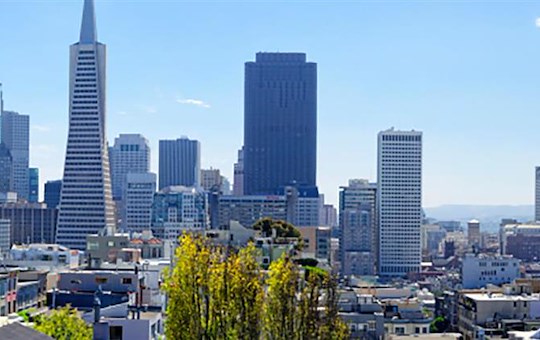 The San Francisco business hub forms the iconic skyline of the city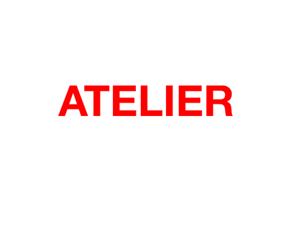 About Atelier in San Francisco
Coworking
Entrepreneurial, creative, techy vibe shared environments, with mostly open floor space and some private offices. Community and networking a big draw.
With a perfect location in the Financial District, the co-working space 'ATELIER' connects its members to the pulse of the city. You will feel right at home in this quintessential San Francisco hub of creativity and innovation. Overlooking the iconic Transamerica Pyramid, this dynamic ground-floor co-working space has it all: private offices, open workspaces, breakout rooms, indoor/outdoor common areas and a multifunctional event space with a fully equipped bar where it's easy to collaborate and meet with peers, partners & clients.

Dedicated Desk
Starting at $739/mo.
For 1 Dedicated Desk (4 available)
1 month min. term (Auto - renewed)
This plan gives you access to a (height adjustable) desk (or desks) in an open area. Dedicated Desks are permanent, meaning you and your team will work from the same spot all day, every day. Not only that, but this plan also …
View Details

Team office with park view
$3,499/month
Team Office for 4
1 month min. term (Auto - renewed)
This 170 sq. ft. private office can seat 4 people comfortably, is WiFi ready and comes equipped with multiple power outlets, a whiteboard wall and a huge interior and exterior window. The room has a modern design, is well …
View Details

Team office with window view
$3,499/month
Team Office for 4
1 month min. term (Auto - renewed)
This 170 sq. ft. private office can seat 4 people comfortably, is WiFi ready and comes equipped with multiple power outlets, a whiteboard wall huge interior windows. The room has a modern design, is well lit and is decorated …
View Details