270 people are looking at this space
Training Room for 32 at New Horizons Learning Group San Diego
7480 Miramar Road, 202, San Diego, CA 92126
San Diego Room 3
Fully equipped with computers, dual monitors, whiteboard also known as Idea Paint, markers, projector, screen, flipchart, markers, front desk support, IT on campus, software loaded, kitchen access. You are welcome to arrange catering of your choice. Doors secure after hours for your project materials and building has alarm. Newly decorated space, new carpets, new paint, high-end brass art, dual door access to the room. Dell 960, P-Core 2 Duo 3.0 GHz, 4.0 GB, 2x160GB, 19", Dual Monitors, 1280x1024, Hitachi CDx3030WN.
Amenities & Services
Filming Allowed
We do not have the equipment, and that would be your responsibility, but Microsoft has had a full, professional crew with equipment interviewing our Veterans.
Room Set-up ($)
IT is on campus and available to assist in your set-up. $95 per hour, minimum of two hours.
TV/Monitor ($)
We have one 60" tv on a baker rack that can be used for electronic connection.
Video Conference ($)
We have one 60" tv on a baker rack that can be used for electronic connection.
Print/Scan/Copy ($)
We have a printer in the lobby AND could move a private printer into your room if desired. Both would come with a fee for use.
Phone
Skype is loaded on all computers. Let us know you need to use the phone via. Skype, and we will provide a headset.
Projector
ALL rooms come with a project either mounted on the ceiling or on a rolling cart.
Whiteboard
Room 3 has Idea Paint on the wall. This is a clear whiteboard that expands 20 feet wide by 15 feet tall... it's very impressive and ideal for large data or large groups brainstorming.
Accessibility
New bathroom stalls, New elevators, Wheelchair tables in classroom and wide halls, support access.
Catering
We would support your purchase with catering and help with the ordering, tables and set-up.
Coffee/Tea
We have FREE coffee made through out the day and tea bags are on the shelf in the kitchen with a filtered hot water machine.
Filtered Water
A separate machine exists for cold and hot filtered water.
Hosted Reception
There is a hosted lobby reception stand AND we have additional table should you desire to staff your own lobby reception station!
Kitchen
All kitchen amenities are for students and public use. Microwave, sink, vending machines, coffee, tea, tables, chairs, refrigerator (emptied every Friday), toaster, utensils. A long table is available for catering and we can add group signage.
6AM
7AM
8AM
9AM
10AM
11AM
12PM
1PM
2PM
3PM
4PM
5PM
6PM
7PM
8PM
New Horizons Learning Group San Diego
7480 Miramar Road, 202, San Diego, CA 92126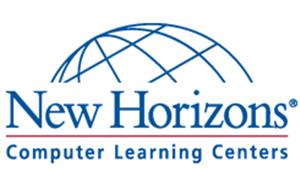 About New Horizons Learning Group San Diego in San Diego
Office Building
Private office suites available directly from building owners on flexible terms.
Easy access to 15, 163, 805, 5, FREE parking, newly renovated public bathrooms, newly renovated exterior building, only two stories. Building is always staffed for security and security patrols twice a day. Down the street from the UTC mall.

San Diego Working Cubes
$100/month
For 1 Open Desk (11 available)
1 month min. term
Newly redecorated cubes, separate entrance, copier, back parking, lobby check-in work station, lobby TV signage.
View Details

For 1 Dedicated Desk (1 available)
1 month min. term