257 people are looking at this space
Training Room for 16 at New Horizons Learning Group Sacramento
1750 Creekside Oaks Drive, Sacramento, CA 95833
Room 7
Fully equipped with computers, dual monitors, whiteboard also known as Idea Paint, markers, projector, screen, flipchart, markers, front desk support, IT on campus, software loaded, kitchen access. You are welcome to arrange catering of your choice. Doors secure after hours for your project materials and building has alarm. Newly decorated space, new carpets, new paint, high-end brass art. Dell 745, P-Core 2 1.87 GHz, 4 GB RAM, 150 GB Hard Drive, 19'' Single monitors, Epson Projector. Seats 16
Amenities & Services
Parking
The parking is free and the building is open traditional working hours. We are open 5:30am - 4:00pm PST.
6AM
7AM
8AM
9AM
10AM
11AM
12PM
1PM
2PM
3PM
4PM
5PM
6PM
7PM
8PM
New Horizons Learning Group Sacramento
1750 Creekside Oaks Drive, Sacramento, CA 95833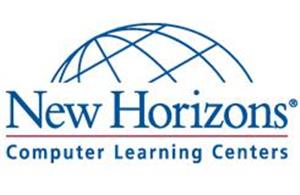 About New Horizons Learning Group Sacramento in Sacramento
Private Business
Larger more cost effective space from a desk to a floor and conference rooms shared with the host company and a few others. Find synergies and a culture fit.
Located near Capital Park Business Complex, our Sacramento location is conveniently off the I-5 and Garden Highway. To view directions, parking, and hotel information, visit our location page. New Horizons in Sacramento classrooms can accommodate between 4 to 18 students. All classrooms are equipped with Dell dual monitor computers.

Fully equipped with computers, dual monitors, whiteboard also known as Idea Paint, markers, projector, screen, flipchart, markers, front desk support, IT on campus, software loaded, kitchen access. You are welcome to arrange …
View Details

Fully equipped with computers, dual monitors, whiteboard also known as Idea Paint, markers, projector, screen, flipchart, markers, front desk support, IT on campus, software loaded, kitchen access. You are welcome to arrange …
View Details

Fully equipped with computers, dual monitors, whiteboard also known as Idea Paint, markers, projector, screen, flipchart, markers, front desk support, IT on campus, software loaded, kitchen access. You are welcome to arrange …
View Details