Private Office for 5 at The Guild
2185 San Elijo Avenue, 100, Encinitas, CA 92007
Private office | 300 sq ft
Built in 1910, beginning life as a hotel upstairs and mercantile space downstairs, The Guild holds the special distinction of being the oldest building in Cardiff-by-the-Sea. Sitting at the heart of downtown on top of a Patagonia store, a majority of the interior woodwork is original hardwood flooring, banisters, doorways, etc. The WhiteWater Room can accommodate up to 5 people. The Guild offers everything from full service turn-key packages to stripped down stoic desks for rent on monthly, daily, and other negotiable leases.
The Guild
2185 San Elijo Avenue, 100, Encinitas, CA 92007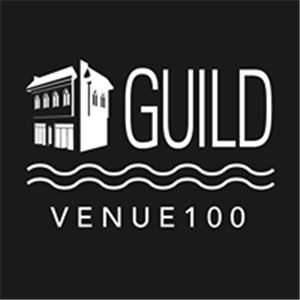 About The Guild in Encinitas
Coworking
Entrepreneurial, creative, techy vibe shared environments, with mostly open floor space and some private offices. Community and networking a big draw.
Built in 1912, The Guild is the oldest building in Cardiff. A majority of the interior is original hardwood floors, banisters, etc. The Catalyst Room has the best ocean view of the Pacific and an incredible energy that everyone who sees the space comments on. The Building was originally a hotel upstairs and mercantile space downstairs. Furnished, turn-key full service all-in-one package offered.

WhiteWater Room
$750/month
For 1 Open Desk (5 available)
1 month min. term
Built in 1910, beginning life as a hotel upstairs and mercantile space downstairs, The Guild holds the special distinction of being the oldest building in Cardiff-by-the-Sea. Sitting at the heart of downtown on top of a Patagonia …
View Details