459 people are looking at this space
Dedicated Desk - 5 Available at CulverWorks
Dedicated Desk
Our Workstation Memberships are for those of you who need a little slice of CulverWorks to call your own. A Workstation Membership gives you your own desk (you don't share it with anyone) and some lockable storage to keep your stuff safe. Of course, you're free to hang out in our café space as well, for those times when you want to feel a bit more "in the mix." Your Workstation Membership also comes with six hours of conference room time per month and access to our member-only collaboration platform.

A Workstation Membership is perfect for the full-time freelancer or for those of you who have made the bold decision to permanently move out of your home office, out of the coffee shop, and venture bravely into the (r)evolution of Work.

Your Workstation Membership includes six hours per month of conference room time. You can always buy more time at the discounted member rate if you need it.

Awesome Stuff You Get With Every Membership:

• Commercial broadband Internet/network (wired and wireless)
• Utilities and basic janitorial service
• Networked printer, scanner, fax & copier + shredding service with 200 black & white or color prints per month
• Conference and meeting space with projector & screen
• Downtown business mailing address
• Our member-only collaboration platform
• Whiteboards, orange boards, and other nifty brainstorming gadgets
• Events, brown bag lunches, and happy hours
• All of the delicious coffee, tea, and other caffeine delivery devices that you can consume
• A community of smart, creative, interesting people who help each other make their businesses successful

Amenities & Services
Filtered Water
We provide filtered water water in our full service kitchen
Kitchen
Sink. Dishwasher. Microwave oven. Full sized refrigerator. Coffee/espresso machine.
Parking
Parking passes available for a monthly rate
Pet Friendly
Dogs are allowed as long as they follow our animal policy and owner takes full responsibility of pet.
Exclusive Savings
Direct access to exclusive network offerings, including 10% off hourly and daily spaces once you've booked a monthly space online.
Learn about Network Benefits
Expert Advice
Our dedicated team of Space Experts is available anytime – at no additional cost – to assist with your office search.
Connect with a Space Expert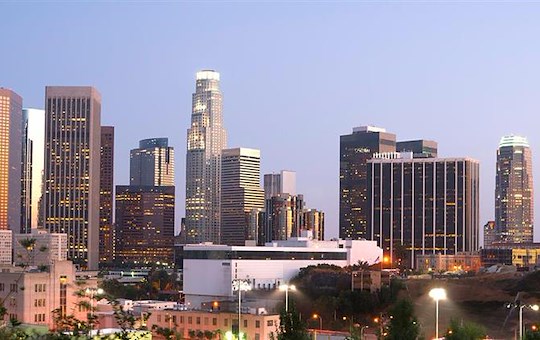 Silicon Beach, the Westside has become the tech hub of Los Angeles

About CulverWorks in Culver City
Coworking
Entrepreneurial, creative, techy vibe shared environments, with mostly open floor space and some private offices. Community and networking a big draw.
CulverWorks offers a range of coworking alternatives in the heart of Culver City, from private offices to dedicated workstations, flexible cafe seating and conference room rentals.

For 1 Open Desk (20 available)
1 month min. term (Auto - renewed)
Flex Desk Members are the beating heart of the CulverWorks Community. A Flex Desk Members provides 24/7 access to our open, collaborative workspace. We outfit our café spaces have a mix of tables, desks, comfy couches, …
View Details

Number 1
Starting at $1,890/mo.
Private Office for 4
1 month min. term (Auto - renewed)
This is a really charming space in the front of our campus. We are a centrally located office that values the art of quiet and productive work. This space has a large window that overlooks Culver Blvd. and comes completely …
View Details

Office 12 ATTENTION FOODIES
Starting at $3,600/mo.
Team Office for 10
1 month min. term (Auto - renewed)
Large private office space up for grabs. It has lots of natural light and is nice and far away from the rest of our obnoxious members. The windows overlook the Culver City Farmers Market every Tuesday. Our memberships include …
View Details