169 people are looking at this space
Training Room for 24 at New Horizons Learning Group Sierra Vista
500 North Garden Avenue, s2b, Sierra Vista, AZ 85635
Room 1
Fully equipped with computers, dual monitors, whiteboard also known as Idea Paint, markers, projector, screen, flipchart, markers, front desk support, IT on campus, software loaded, kitchen access. You are welcome to arrange catering of your choice. Doors secure after hours for your project materials and building has alarm. Newly decorated space, new carpets, new paint, high-end brass art, dual door access to the room. Dell 960, P-Core 2 Duo 3.0 GHz, 4.0 GB, 2x160GB, 19", Dual Monitors, 1280x1024, Hitachi CDx3030WN.
6AM
7AM
8AM
9AM
10AM
11AM
12PM
1PM
2PM
3PM
4PM
5PM
6PM
7PM
8PM
New Horizons Learning Group Sierra Vista
500 North Garden Avenue, s2b, Sierra Vista, AZ 85635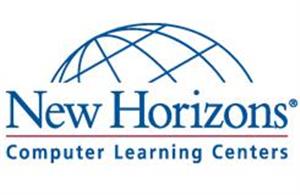 About New Horizons Learning Group Sierra Vista in Sierra Vista
Business Centers
Professional, full service space that caters to those looking to do private work in a shared environment with office facilities and services.
Our Sierra Vista location is located near Ft. Huachuca off AZ 92. To view nearby hotels, directions, and airport information, visit our locations pages. New Horizons Sierra Vista classrooms can fit from 16 to 24 students. All classrooms are equipped with Dell dual monitor computers. Sierra Vista has a number of classrooms that can cater specifically to your needs: