297 people are looking at this space
Private Meeting Room for 8 at Skytek Office Solutions
95 Mural Street, 600, Richmond Hill, ON L4B 3G2
Medium Conference Room
A spacious and professional boardroom for up to 8 individuals. For team and client meetings, this boardroom includes a wall mounted whiteboard, and space for projectors along with power outlets and Ethernet ports built into the center console of the meeting table. With beautiful mahogany and gloss-finished tables and executive-level lumbar-supported leather chairs, this space has had hundreds of closed sales meetings and small business meetings to discuss growth initiatives. Located in the middle of the floor, this private room has easy access to reception, the kitchen, washrooms, photocopy, and server rooms.
Amenities & Services
WiFi
Each boardroom comes equipped with high-speed wireless internet. Please see reception upon arrival to obtain the username and password
Projector ($)
Project rental is $15 / hour
Catering ($)
Event catering is equal to the cost of the food and a 20% admin fee Event catering setup and cleanup is $40
Print/Scan/Copy ($)
Photocopying, scanning and printing is available at 15 cents (B/W) or 99 cents (Colour) per copy
Phone
There is a phone available in the room in which you can contact reception with by pressing '0' or making outbound calls
On-site Restaurant
On our first floor there is a Select Sandwich. Perfect for a quick bite to eat or even a sit down lunch
6AM
7AM
8AM
9AM
10AM
11AM
12PM
1PM
2PM
3PM
4PM
5PM
6PM
7PM
8PM
Skytek Office Solutions
95 Mural Street, 600, Richmond Hill, ON L4B 3G2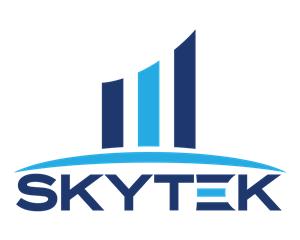 About Skytek Office Solutions in Richmond Hill
Business Centers
Professional, full service space that caters to those looking to do private work in a shared environment with office facilities and services.
Skytek Office Solutions provides innovative solutions for enterprises that are scalable and flexible to meet the needs of your business. We provide unparalleled business amenities and services to local, national, and global brands. Skytek helps manage the day-to-day operations of your business so you can focus your efforts entirely on growing your business.

Large Conference Room
Starting at CAD $282/day
Private Meeting Room for 20
Show Rates
CAD $48/hour
CAD $153/half‑day
($38.25/hour)
CAD $282/day
($35.25/hour)
The largest of our professional boardrooms with a capacity of up to 25 individuals. For presentations or client meetings, this boardroom includes an automatic rolldown projector board, center console power outlets and Ethernet …
View Details

Private Office
Starting at CAD $153/day
Private Office for 3
Show Rates
CAD $25/hour
CAD $88/half‑day
($22/hour)
CAD $153/day
($19.13/hour)
Productivity never felt so flexible in our guest executive suite. With included wifi, lumbar-supported executive chair, a large office table, a north-facing view of the city of Richmond Hill, and completely decorated from …
View Details

Small Conference Room
Starting at CAD $209/day
Private Meeting Room for 4
Show Rates
CAD $34/hour
CAD $119/half‑day
($29.75/hour)
CAD $209/day
($26.13/hour)
A small room for quick and efficient meetings. With a seating capacity of 6, the Amber room is ideal for team meetings and one-on-one discussions. Located behind our largest kitchen, the Amber room comes fully furnished with …
View Details