250 people are looking at this space
Open Desk for 1 at Servcorp Southbank Riverside
Level 2 Riverside Quay, 1 Southbank Boulevard, Melbourne, VIC 3006
Coworking Hot Desk business hour access
WORKSPACES THAT WORK AT SOUTHBANK RIVERSIDE QUAY - Coworking desk. Your workspace includes everything you need to succeed - just walk in and you're ready to start. Select a desk in the dedicated Coworking spaces, relaxed breakout areas, hot desks with privacy walls or a private office - you will find your perfect work style. You can book in 10-minute increments, hourly, daily or monthly. Servcorp brings a higher level of service to the coworking experience. The workspaces, conveniently located in prominent business districts around the world, feature natural light and breathtaking views. Our global data network ensures secure, high-speed Wi-Fi and hard-wired internet connections. The phone at your hot desk will be assigned your company's landline number automatically, and you can access printers, copiers, and scanners from any desk. A secretarial team and receptionist are on hand should you require assistance, and our global IT department can be summoned with the push of a button. In-house amenities: *Modern kitchen facilities *Professional front-of-house receptionist to meet & greet guests *Admin & IT Support team available *Free coffee/tea/beer * Lounge/breakout coworking areas *Secure print and scanner access *Lightning-fast & secure Internet *Whiteboard, flipchart and projector available for hire *Shower/change rooms *On-site 24/7 security *Underground parking and bike lockers *Your Servcorp membership immediately gets you access to our global network of 160+ locations Coworking memberships have the option to boost business presence easily with an Address and Communications enhancement*. *Address | use this 5-star address on your website and marketing materials *Local phone number | assigned instantly or transfer an existing number (includes free calls across Servcorp locations) *Dedicated receptionist and front-of-house | local receptionist to answer all your calls, meet and greet your guests WORK FROM THE HEART OF MELBOURNE'S ICONIC CULTURAL HUB Riverside Quay is a commercial office complex situated in the heart of Melbourne's iconic cultural hub at Southbank. This modern, 8-storey, A-grade office complex comprises of three individual buildings positioned right along Melbourne's iconic Yarra River. Floor to ceiling windows take in views looking out across to the Yarra River and the picturesque Melbourne city skyline. Many of Melbourne's landmark attractions – including Eureka Skydeck, Arts Centre, Melbourne Aquarium, and Royal Botanical Gardens – are just a stroll away. Building occupants include Dainty Group International, Sky News and Foxtel. Located across the rivers from Flinders Street station and a 2 minute walk from trams and buses, this building offers excellent transport connections. Nearby attractions and amenities include Crown Entertainment Complex, with luxury retail, dining, bars, entertainment, range of waterfront restaurants, cafes and bars, Banks and ATMs, 5 Star hotels and serviced apartments, childcare centres, and gyms. Southbank Riverside Quay provides excellent transport connections – minutes to trams, trains and buses. Casual parking options, and a 30-minute drive to Melbourne Tullamarine airport. Note - Photos are representative of the workspaces you immediately get access to as part of your Servcorp membership.
Amenities & Services
Phone ($)
Each day office has a phone available. Outgoing calls will be charged
Room Set-up
Standard set up is one desk, one exectuive chair and 2 visitor chairs
Catering ($)
A range of working lunch options and coffee/ tea breaks can be sourced from local cafes and caterers
Coffee/Tea
Self service gourmet tea and coffee is available in our state of the art kitchen facilities. Served coffee and tea is available at an additional charge
Print/Scan/Copy ($)
High end print and scan facilities available
Filtered Water
Filtered water provided complimentary for all meetings
6AM
7AM
8AM
9AM
10AM
11AM
12PM
1PM
2PM
3PM
4PM
5PM
6PM
7PM
8PM
Servcorp Southbank Riverside
Level 2 Riverside Quay, 1 Southbank Boulevard, Melbourne, VIC 3006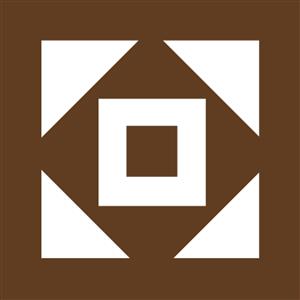 About Servcorp Southbank Riverside in Melbourne
Serviced Office
Professional, full service space that caters to those looking to do private work in a shared environment with office facilities and services.
WORKSPACES THAT WORK! Servcorp's mission is to deliver happiness in business by providing our clients with flexible workspaces backed by a team to delegate to, powerful IT solutions made simple and a global Community of 40,000+ clients to market to, collaborate and network with. Our clients' business success is at the heart of everything we do. From the marble floors, amazing views, beautiful workspaces, private offices, dedicated team, receptionists to answer all your vital calls, leading-edge IT solutions and flexible leases - everything has been carefully crafted to ensure our clients have the best business presence possible to make their mark on the world, without the associated costs.

Coworking Hot Desk business hour access
For 1 Open Desk (1 available)
AUD $385/month
1 month min. term
WORKSPACES THAT WORK AT SOUTHBANK RIVERSIDE QUAY - Coworking hot desk. Your workspace includes everything you need to succeed - just walk in and you're ready to start. Select a desk in the relaxed breakout area or in the …
View Details

Coworking Dedicated Desk 24/7 access
For 1 Dedicated Desk (1 available)
AUD $495/month
1 month min. term
WORKSPACES THAT WORK AT SOUTHBANK RIVERSIDE QUAY - Coworking Dedicated Desk. Your workspace includes everything you need to succeed - just walk in and you're ready to start. Servcorp brings a higher level of service to …
View Details