352 people are looking at this space
Private Meeting Room for 4 at Servcorp 101 Miller Street
Level 32, 101 Miller Street, North Sydney, NSW 2060
Meeting Space for 4 pp in North Sydney
Set up your meeting for success, 4 person meeting space in North Sydney 101 Miller Street. Make every meeting a meaningful one. First impressions are crucial and a professional meeting space provides your pitch, workshop, training sessions and negotiations with the best chance of success. Your guests will be greeted by our front-of-house team member and wowed the moment they step onto the floor. Our views are amazing, and our spaces are designed to the highest standards of interior styling, equipped with the finest leather, marble, timber and original artwork adorn the walls of our prestigious boardrooms. Equipment available: • Polycom spider phone available • Videoconferencing available • Secure, lightning-fast Internet available • Television • Whiteboard • Flipchart and markers • Projector and projector screen Enhance your meeting with: • Catering • Servcorp team member to take minutes • IT support. Just dial *1 In-house amenities • Modern kitchen facilities • Professional front-of-house receptionist to meet & greet guests • Admin & IT Support team available • Boardrooms and meeting rooms available to book • Free coffee/tea/beer • Lounge/breakout coworking areas • Secure print and scanner access • Lightning-fast & secure Internet from $6 per hour • End of trip facility: Shower/change rooms • On-site concierge and security • Secure bike storage This award-winning premium tower is conveniently positioned in the heart of North Sydney's CBD. 101 Miller Street encompasses an entire CBD block, and its sleek 32 levels form an icon on the North Sydney horizon. There's convenient access to North Sydney train station and stunning views from level 32 looking out to Sydney harbour and the Sydney CBD skyline. Nearby attractions & amenities: • Greenwood Plaza with over 100 retail stores • Supermarkets, Pharmacies, Medical Centre • Childcare centre • Major Banks • Premium Restaurants, Cafes and Bars • Gyms and health clubs and iconic North Sydney Pool • Quality hotels • Transport connections: 3 minutes to the North Sydney train station trains, 1 minute to North Sydney bus terminal, 10-15-minute walk or short taxi ride to High Street Wharf, and 15-20 minutes by taxi to Sydney Airport Note - Photos are representative of the workspaces you immediately get access to as part of your Servcorp membership.
Amenities & Services
Phone ($)
Each boardroom has a phone. Call charges apply
Catering ($)
A range of working lunch options and coffee/ tea breaks can be sourced from local cafes and caterers
Print/Scan/Copy ($)
High end print and scan facilities available
Coffee/Tea
Self service gourmet tea and coffee is available in our state of the art kitchen facilities. Served coffee and tea is available at an additional charge
Filtered Water
Filtered water provided complimentary for all meetings
6AM
7AM
8AM
9AM
10AM
11AM
12PM
1PM
2PM
3PM
4PM
5PM
6PM
7PM
8PM
Servcorp 101 Miller Street
Level 32, 101 Miller Street, North Sydney, NSW 2060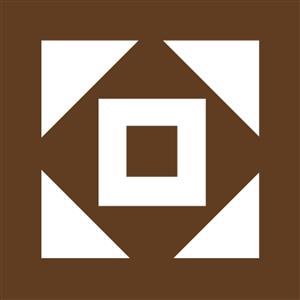 About Servcorp 101 Miller Street in North Sydney
Business Centers
Professional, full service space that caters to those looking to do private work in a shared environment with office facilities and services.
WORKSPACES THAT WORK! Servcorp's mission is to deliver happiness in business by providing our clients with flexible workspaces backed by a team to delegate to, powerful IT solutions made simple and a global Community of 40,000+ clients to market to, collaborate and network with. Our clients' business success is at the heart of everything we do. From the marble floors, amazing views, beautiful workspaces, private offices, dedicated team, receptionists to answer all your vital calls, leading-edge IT solutions and flexible leases - everything has been carefully crafted to ensure our clients have the best business presence possible to make their mark on the world, without the associated costs.

Coworking Hot Desk business hour access
AUD $385/month
For 1 Open Desk (1 available)
1 month min. term
WORKSPACES THAT WORK AT 101 MILLER STREET - Coworking Hot Desk. Your workspace includes everything you need to succeed - just walk in and you're ready to start. The workspaces, conveniently located in prominent business …
View Details

Coworking Dedicated Desk 24h access
AUD $605/month
For 1 Dedicated Desk (1 available)
1 month min. term
WORKSPACES THAT WORK AT 101 MILLER STREET - Coworking Dedicated Desk. Your workspace includes everything you need to succeed - just walk in and you're ready to start. The workspaces, conveniently located in prominent business …
View Details
Rating and Reviews for Meeting Space for 4 pp in North Sydney