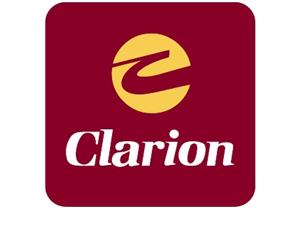 Clarion Inn Asheville Airport
550 Airport Road, Fletcher, NC 28732
0 Followers
The Clarion Inn Asheville Airport located at 550 Airport Road Fletcher, NC 28732 There is nothing quite like getting together. But in a world of ever-accelerating technology, we sometimes forget that. Truth is, emails and virtual meetings just don't offer the value of interacting face-to-face. At Clarion Inn Asheville Airport, we know that meetings are more productive, events more meaningful and celebrations more momentous when people are together in person. Whether our guests are conducting business, celebrating an anniversary or surprising someone on a birthday, Clarion hotels provide everything they need to make it a success. We have a 2400 sf. ballroom that partitions into 3 sections. Also 1 hospitality suite that can accommodate up to 15 people.

The full ballroom is 2,400 square feet with a max capacity of 200 people. The ballroom can be partitioned into 3- 800 square feet sections with a max capacity of 35 in each. The room is set up classroom style.
View Details

Hospitality Suite
$254/day
Private Meeting Room for 15
This room can accommodate up to 15 people. Large dining room table and sectionals. Private bathroom and kitchenette included.
View Details
Amenities & Services at 550 Airport Road
WiFi

Catering

Coffee/Tea

Entry

Filtered Water

On-site Restaurant

Parking

Projector

Room Set-up

Whiteboard
Space Types at 550 Airport Road
Meeting Space
Event Space
Clarion Inn Asheville Airport
550 Airport Road, Fletcher, NC 28732