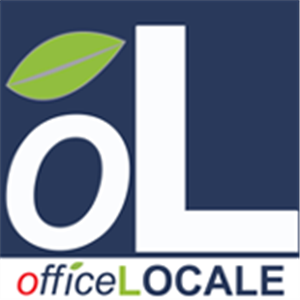 7 Followers
Thank your for visiting officeLOCALE Coworking Space and Cyberscraper – a place to get Stability for your Mobility in the 21st Century. If you are a start up venture, a home based business, or a small business entrepreneur, you know that your office is not a fixed edifice anymore. Your mobile device is your modern office. officeLOCALE offers you a simple yet cutting edge complete business solution for your digital and physical presence. Just show up with your mobile device, find a spot and connect to our high speed, secure WiFi. Work quietly in your own private workstations, or hold happening events in our Meeting rooms and Pop Up Event venues. Use our street address and office space to dock your company's address without binding yourself to a high fixed traditional lease, constantly changing technology infrastructure, or major overhead expenses and investment. Seamlessly combine your website address with a physical brick and mortar venue with your own personal live phone number and receptionist. Send and Receive your mail and packages from all couriers including FedEx, DHL, and USPS. Get full marketing, printing and shipping solutions. (See Catalogs on the side and below) Make officeLOCALE your home and build your business one brick at a time. We offer so many solutions for your entrepreneurship! - Professional street address with suite number with mail & package receiving capabilities - Real estate signage in prime location for your business Fully equipped Conference Rooms, Event Venue and Training Space with Catering options - Cheerful, Intelligent, Live Phone receptionists to answer your phones from 5 am to 6 pm PT - Custom Website Creation and IT solutions for your company - Marketing Media, Printing and Shipping Solutions with product fulfillment services - Hourly Pop Up Store Front Space. Announce your events, auctions, meet ups on internet. Bring it all here. - A Coworking community network to collaborate talents and generate business in the locale.
officeLOCALE is surrounded by many convenient facilities like food joints, grocery markets, professional offices and suburban lifestylers. The plaza specifically has Starbucks Coffee, Minato Sushi, McDonald's, Panda Express, Vons Groceries, Chase Bank, Game Stop, Dry cleaners and 25 other businesses.

Private Desk Space
$45/month
For 1 Open Desk (1 available)
1 month min. term (Auto - renewed)
Make it your own desk from 8am-5pm everyday. Put your own nameplate and store your own computer/desktop.
View Details
7AM
8AM
9AM
10AM
11AM
12PM
1PM
2PM
3PM
4PM
5PM
6PM
Amenities & Services at 1710 North Moorpark Road
WiFi

Catering

Coffee/Tea

Filtered Water

Hosted Reception

Notary Services

Parking

Phone

Print/Scan/Copy

Projector

Room Set-up

TV/Monitor

Video Conference

Whiteboard
Space Types at 1710 North Moorpark Road
Community officeLOCALE Coworking Space & Cyberscraper in Thousand Oaks
7 People favorited spaces at officeLOCALE Coworking Space & Cyberscraper in Thousand Oaks
7 followers at officeLOCALE Coworking Space & Cyberscraper in Thousand Oaks
Melissa Jensen started folowing 9 days ago
Tony Nguyen, Tevis Verrett, ZEE HUSAIN, Wendi O'Riley, Nancy Lee Ma started folowing one year ago
海惠 小橋 started folowing 10 months ago