ofis cowork
3877 Grand View Boulevard, Los Angeles, CA 90066
ofis cowork
34 Followers
ofis is a recently opened 4,000 sq. ft coworking space in Mar Vista, a few minutes away from the 405 & 10 highways and Venice beach. It's a community as well: besides regular events/workshops, working around other freelancers and talented professionals is a unique opportunity to collaborate, be inspired, stay motivated and grow your business.
Cross streets are Grand View Blvd and Venice Blvd

Dedicated Desk Membership at ofis cowork
$340/month
For 1 Dedicated Desk (2 available)
1 month min. term (Auto - renewed)
A dedicated desk membership in ofis cowork gives you access to the space 24/7! It includes 2 hours of conference room time.
View Details

Hot Desk 24/7 Membership
$270/month
For 1 Open Desk (6 available)
1 month min. term (Auto - renewed)
A hot desk membership is a floating desk membership. This desk space is first come, first serve, and you cannot leave any items on the desk when you leave. This membership is perfect for when you need to get out of the house …
View Details
Amenities & Services at 3877 Grand View Boulevard
WiFi

Bike Rack

Coffee/Tea

Filtered Water

Furnished

Parking

Phone

Print/Scan/Copy

Video Conference

Whiteboard
Space Types at 3877 Grand View Boulevard

Silicon Beach, the Westside has become the tech hub of Los Angeles
Community ofis cowork in Los Angeles
34 People favorited spaces at ofis cowork in Los Angeles
34 followers at ofis cowork in Los Angeles
Mae Van Vooren, Steven Levinsohn, Elena Luneva, JAY WILSON, Rachel Elnar, Angela Kelly, Steve King, ruby r, Genie Doi, Jill Grant, Jonathan Acuna, Foundation Administrator, Richard – Content @ LiquidSpace Heby, Rozell Alaina, Rachel Hogan, Eric Gil, Jill Grant, Wendi O'Riley, LiquidSpace Team, Holly M Foster, Andrew Mele, CHET HAY, Jill Grant started folowing one year ago
Matt Weiner, Justin Schram started folowing 8 months ago
juan de pablo, Erik Steigen started folowing 7 months ago
Rating and Reviews
ofis Conference Room

*The location is difficult to find. There is no indication on the street of any addresses behind the street. Had to wait on street to flag down attendees of meeting so they would know where to go. *Very limited parking for the ofs space. So limited that none was available when guests arrived. Only alternative was to park on street and interrupt meeting hourly to feed the meter. *Building was locked and had to wait for someone to leave to get in. *Room is very small for eight people.
ofis Conference Room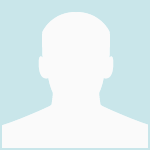 smelled weird. less expensive WeWork
ofis Conference Room